We Don't, and Won't, Have Enough People
These charts are demographic projections of net workforce entrants for Wisconsin state-wide, and for St. Croix, Pierce, and Polk Counties.
Both charts are calculated by subtracting the number of 65-69 year olds departing the workforce in a given year from the number of 15 to 19 year olds entering the workforce in the same year.
On a state-wide basis, in 2030 Wisconsin is projected to add just 129 souls to the workforce.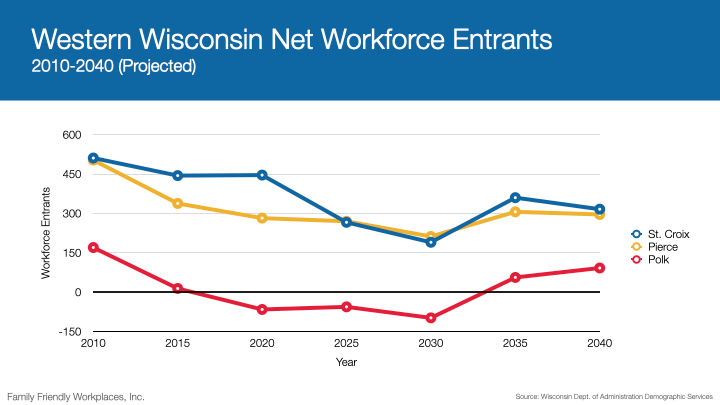 The same pattern exists for St. Croix, Pierce, and Polk Counties. In 2030:
St. Croix and Pierce Counties will add only 200 people to the workforce; and
Polk County will have been losing workforce members for 15 years.
The bottom line: This shortage represents a significant constraint on our region's ability to grow, and even maintain, its workforce, which will meaningfully impact wealth creation and distribution.
The other challenge: western Wisconsin is getting older faster than the rest of the state.
Wisconsin's median age increased by 1.5 years from 2010 to 2020.
St. Croix County, the media age increase was double that, at 3 years;
Pierce increased by 3.1; and
Polk increased by 3.8.
The reality: population growth does not necessarily equate to workforce growth.
Much of western Wisconsin's population increase is being driven by people who are over 55 years old, which isn't the right age demographic to meaningfully impact the workforce shortage described above.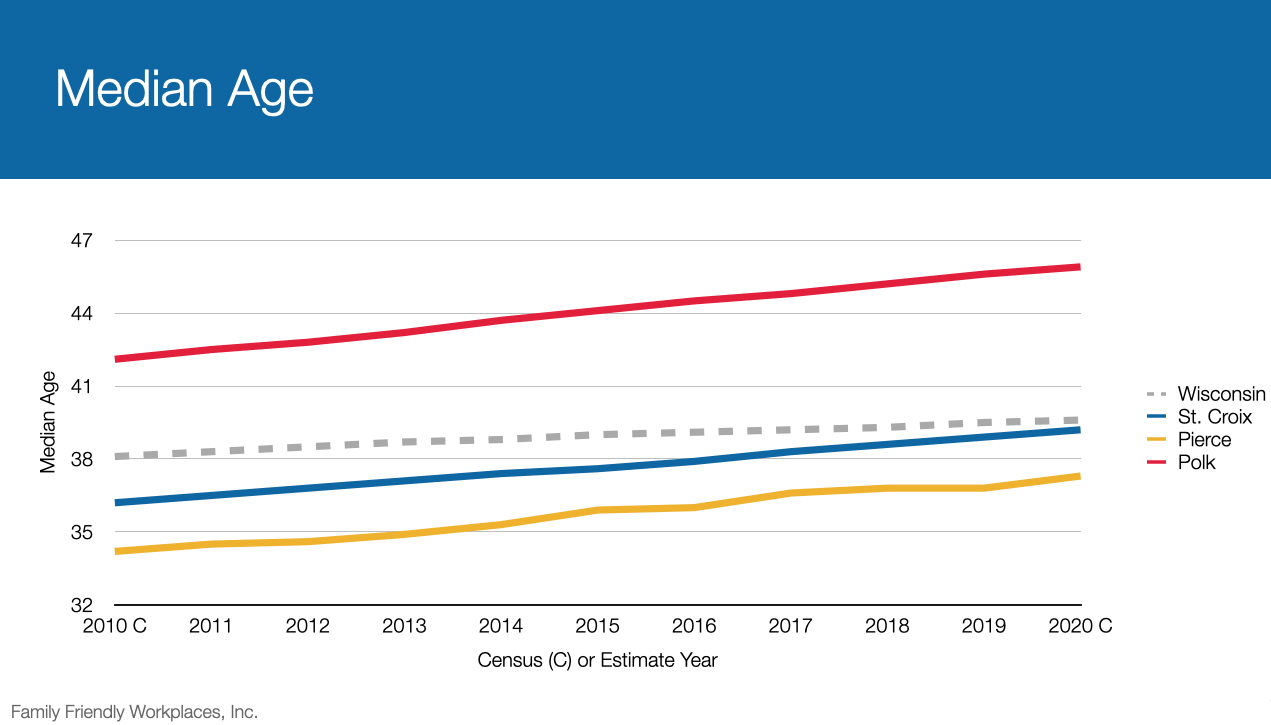 The data above provides a structure for us to think about how we might respond to the challenge. Click on the tabs below to learn how our program addresses each of these timeframes.
Our program is designed to provide an independent, marketplace credential to recognize and reward employers whose benefits are above market average.
We do this via our Matrix, which we developed in concert with JA Counter - Alera in New Richmond. It is designed to recognize benefits packages which can be considered above market average.
The result is a certification designed to help employers compete for, and retain, talent in today's tight labor market.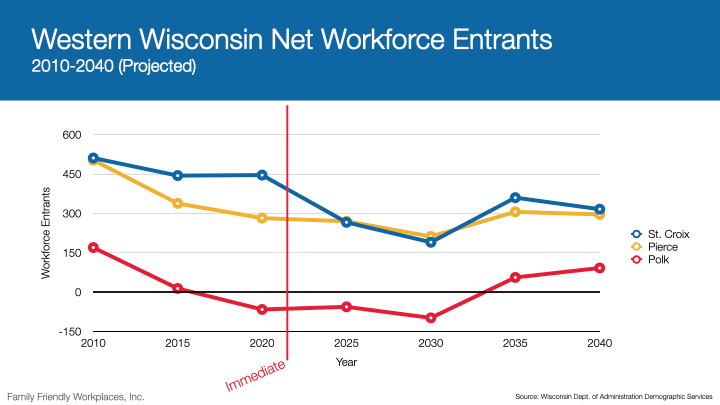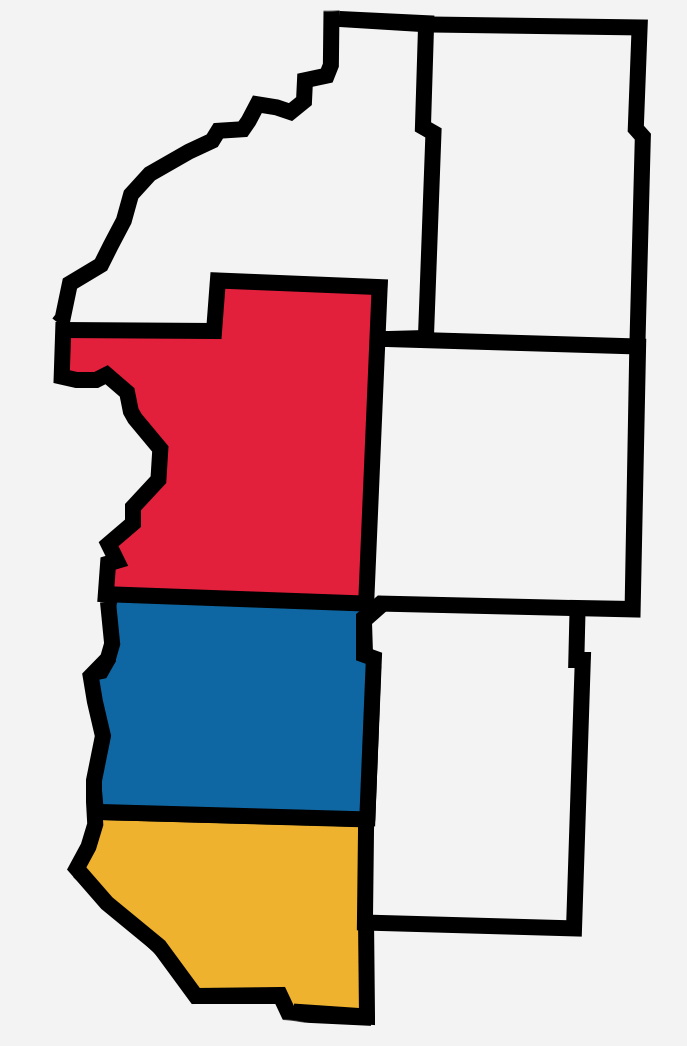 This important work cannot happen without the participation of employers in our region, and we accept applications from any employer in western or northwestern Wisconsin.
If you'd like to learn more about how we engage in each of the time frames noted above, please complete the contact us form at the button below to request a meeting.