The Talent Attraction Partnership (TAP) is an initiative by Family Friendly Workplaces to raise and pool financial resources in support of a regional talent attraction effort focused on encouraging young families to move to western and northwestern Wisconsin.
FFW's primary program is our employer certification program. As part of that program, we work to enact various strategies to address our region's immediate, medium, and long-term workforce shortages.
TAP will help implement our medium-term strategy of 1) developing a reputation for western and northwestern Wisconsin as the premier destination to raise a family and 2) leveraging it into a large-scale, talent attraction tool.
WEDC Capacity Building Grant
FFW has been awarded a $50,000 Capacity Building Grant from the Wisconsin Economic Development Corporation (WEDC) to support a marketing research study. This study will focus on providing actionable data to inform talent attraction efforts from the Twin Cities into western and northwestern Wisconsin, with a particular focus on Polk, St. Croix, and Pierce counties. This grant funding will be fully utilized completing the study.
TAP Details
TAP will raise and pool together funds from employers and other interested organizations to fund the development and placement of marketing materials based on the study described above.
Employers who wish to participate in TAP agree to donate $1,000 to FFW in support of the follow-on advertising efforts which will flow from the study. A 501(c)3 nonprofit, the donation to FFW is tax deductible, and 100% of the donation will be utilized in support of marketing efforts.
It is likely that we will seek to match funds from TAP with other grant opportunities to maximize our impact. In order to do so, it is important that we have a firm count of committed funds.
Therefore, employers who decide to participate will be asked to commit to contribute to TAP via the TAP Commitment Form linked at the bottom of this page. When it is time to collect funding and apply it towards marketing efforts, we will reach out and request a check.
If you have any questions, please contact Neil Kline, Executive Director of FFW, at nkline@familyfriendlyworkplaces.org.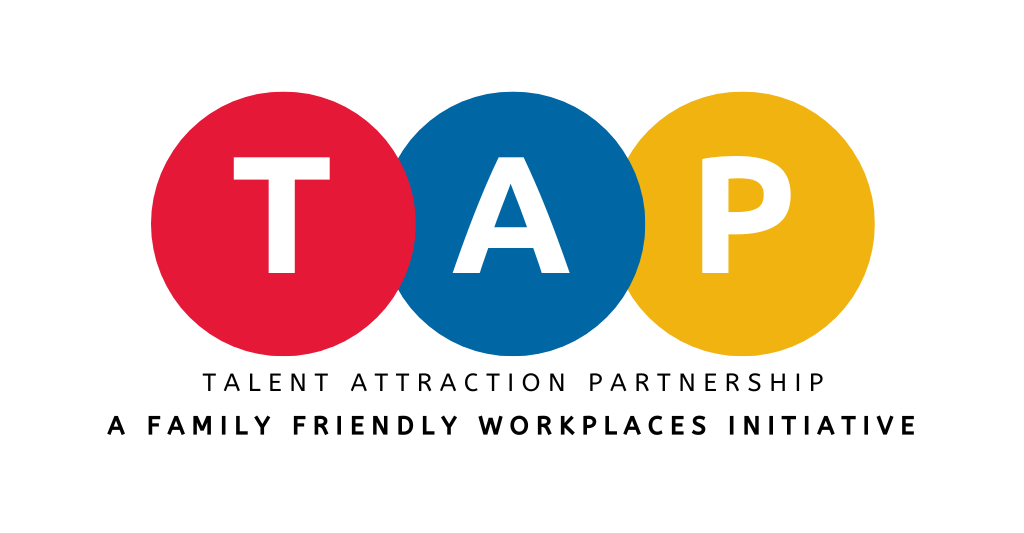 By participating in TAP, you are taking concrete action to help ensure that down the road, when you need talent, it will be there.